Things to Do While Camping
San Diego is home to some of California's greatest tourist attractions, from SeaWorld to Legoland. Mission Bay RV Resort can serve as your basecamp to adventure and the plethora of things to do in San Diego. There are plenty of passions to pursue here and we invite you to step outside of your comfort zone and explore new activities while you're here. You might just find that discovering a new pursuit is an adventure in itself.  We also offer activities on site.
Please note, due to COVID-19, all activities and live entertainment are canceled until further notice.
On-Site Activities
During the busy season, you will be able to enjoy a wide variety of activities right here on site.
Join Campland's Activities and Events
As a resort guest, you can also join the planned activities at Campland on the Bay, a short walk or bike ride away.  Click here to see Campland's activities calendar.
Nearby Activities
Golf – Mission Bay Golf Course is located next door to our RV Park.  It offers an 18-hole public course and practice center.
Water Sports – Adventure Water Sports and Campland Marina offer water sports rentals.  You can rent wave runners, water ski boats, pontoon boats, kayaks, pedal boats, and SUP's to explore the bay.
Bike & Pedestrian Trails – adjacent to our RV resort, Mission Bay's hiking and biking trails run 14 miles around the bay and through Pacific Beach.  Bring your bikes and hit the trails.
Explore San Diego's Top Things to Do
Managed through Campland, activities at Mission Bay RV Resort are just as fun and exciting but with the comforts of resort amenities. The parents have the freedom to enjoy their own vacation, while their children are enrolled in their own activities in a safe environment. With such activities as volleyball, dodgeball, scavenger hunts, sandcastle building contests, campfire sing-a-longs, ping pong, tie-dye, and other arts and crafts, there is plenty to keep kids of all ages occupied. Parents can find some much-needed downtime and explore the many things to do in San Diego while camping here. Parents can enjoy a cocktail or lounge on the beach while their children enjoy supervised kids' activities, or take a family drive down to San Diego's Downtown and explore the numerous shopping, dining and entertainment options.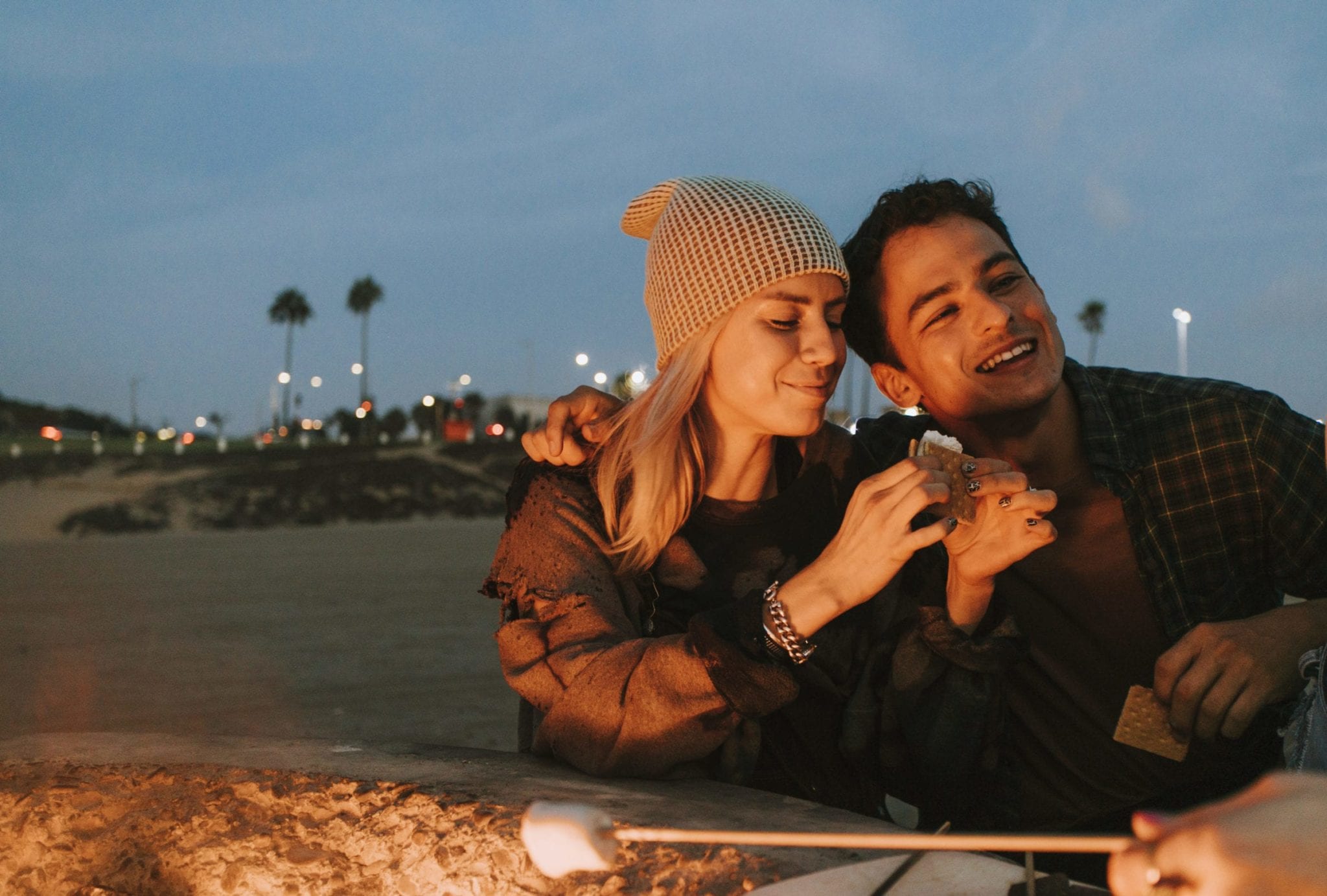 While camping, most campers see a wide array of wildlife.  From rabbits and ground squirrels, to osprey and shorebirds, you'll be surprised at all the animals and birds that inhabit the area. By day, it's bike, beach and water sports, but when the sun goes down at Mission Bay RV Resort, campfires and family togetherness is what makes the experience memorable. Enjoying campfires with s'mores and gatherings on the beach at night are two of the many things to do in San Diego.