New Campsites Are Ready to Book
Mission Bay RV Resort - North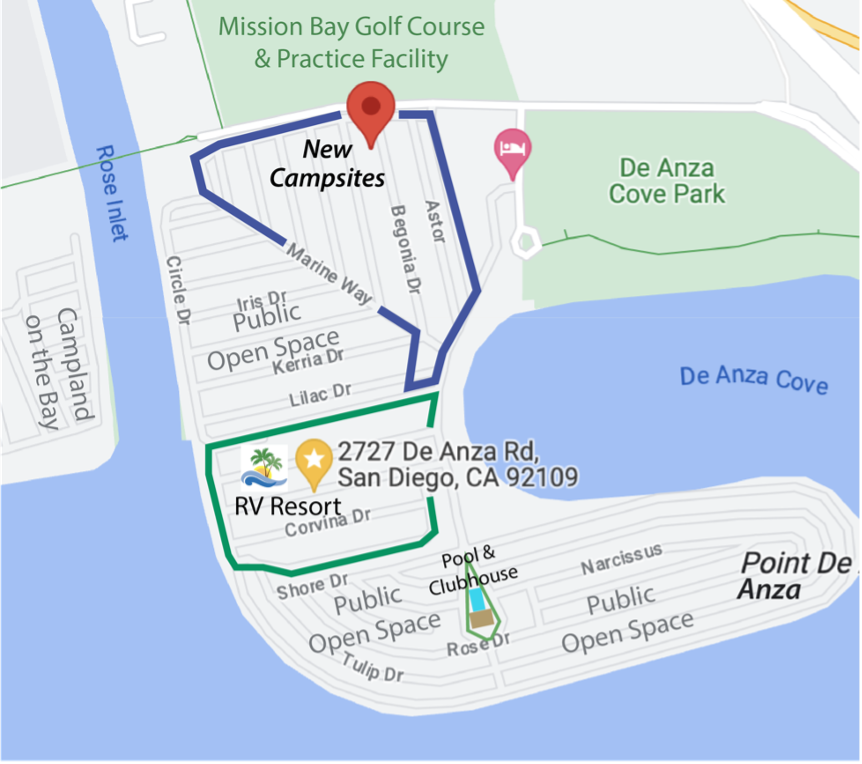 Map of De Anza Cove showing the location of the 147 interim campsites and the existing Mission Bay RV Resort.
We just added 147 new campsites to Mission Bay RV Resort!  They are ready for booking for the dates of July 1, 2023 – 2025.
These campsites are in the Northeast corner of Mission Bay's De Anza Cove, closest to the Mission Bay Golf Course & Practice Center.
Site Map - Mission Bay North Section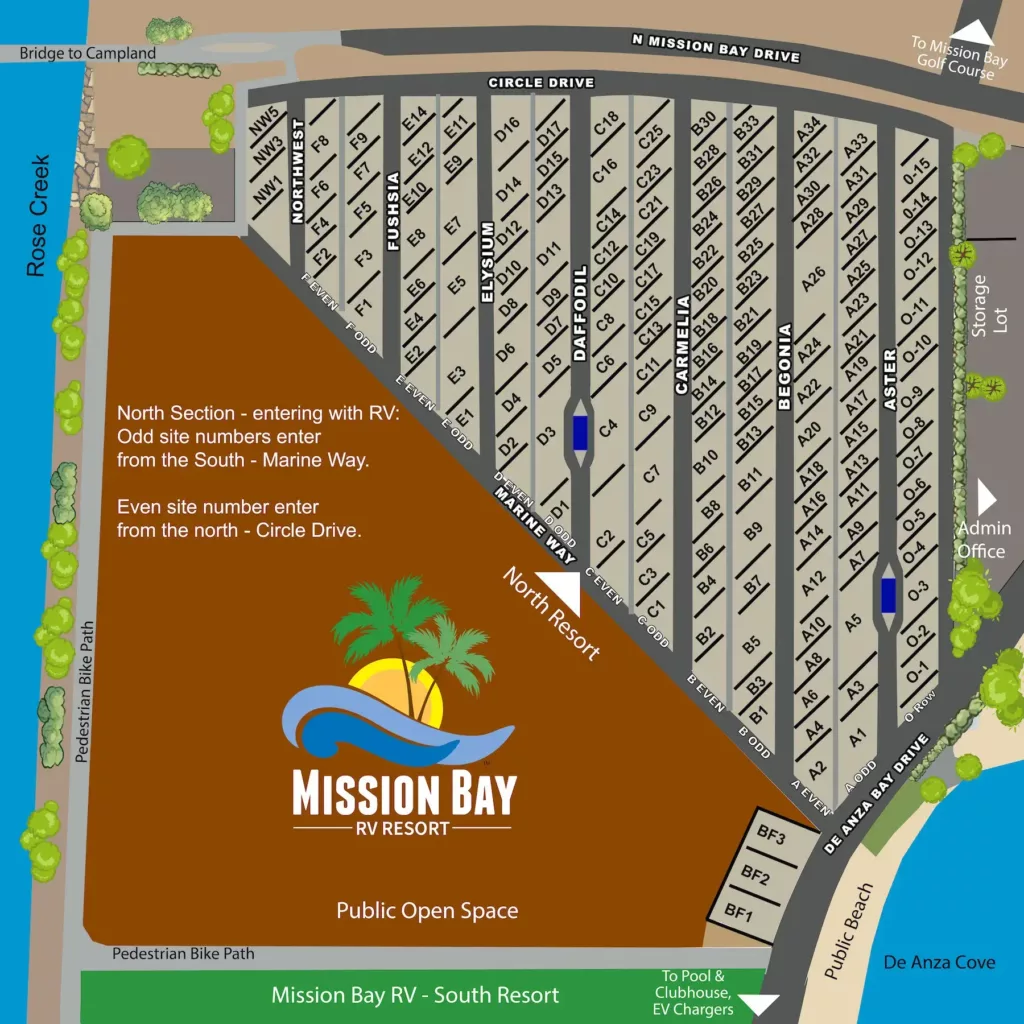 The new campsites are on land leased from the City of San Diego.  They are interim campsites while the City of San Diego processes future plans for De Anza Cove, including how much camping will be allowed along Mission Bay. 
The California Coastal Commission oversees development in these areas. The Coastal Development Permit for these sites does not allow for cement pads or any other hard surfaces. 
If you want to help ensure future plans preserves camping along Mission Bay, please click here to join our coalition.
To help ensure availability, book your reservation right away!