Enjoy the Nation's Largest Aquatic Park
San Diego's Water Wonderland
The largest man-made aquatic park of its kind in the world, Mission Bay beckons water sports enthusiasts to come enjoy. From kayaking and stand up paddle boarding to water skiing, sailing, kite surfing and everything in between, Mission Bay is an aquatic water playground without compare. Whether you're a novice at water sports, or an experienced professional, there's something for every age and skill-level to enjoy in the water. De Anza Cove offers calm waters for young families and people of all ages. On land, families can bike ride, picnic, barbecue or celebrate with bonfires right next to the water.
Bring your boat or wave runner. There is a public boat ramp available at Mission Bay Park, adjacent to the resort.
Guests can also go to Campland's marina to rent all types of water sports, including kayaks, peddle boats, and pontoon boats.  Next door, Adventure Water Sports rents standup paddle boards, ski boats, and wave runners.  Advanced reservations are suggested.
Mission Bay Aerial Map and Points of Interest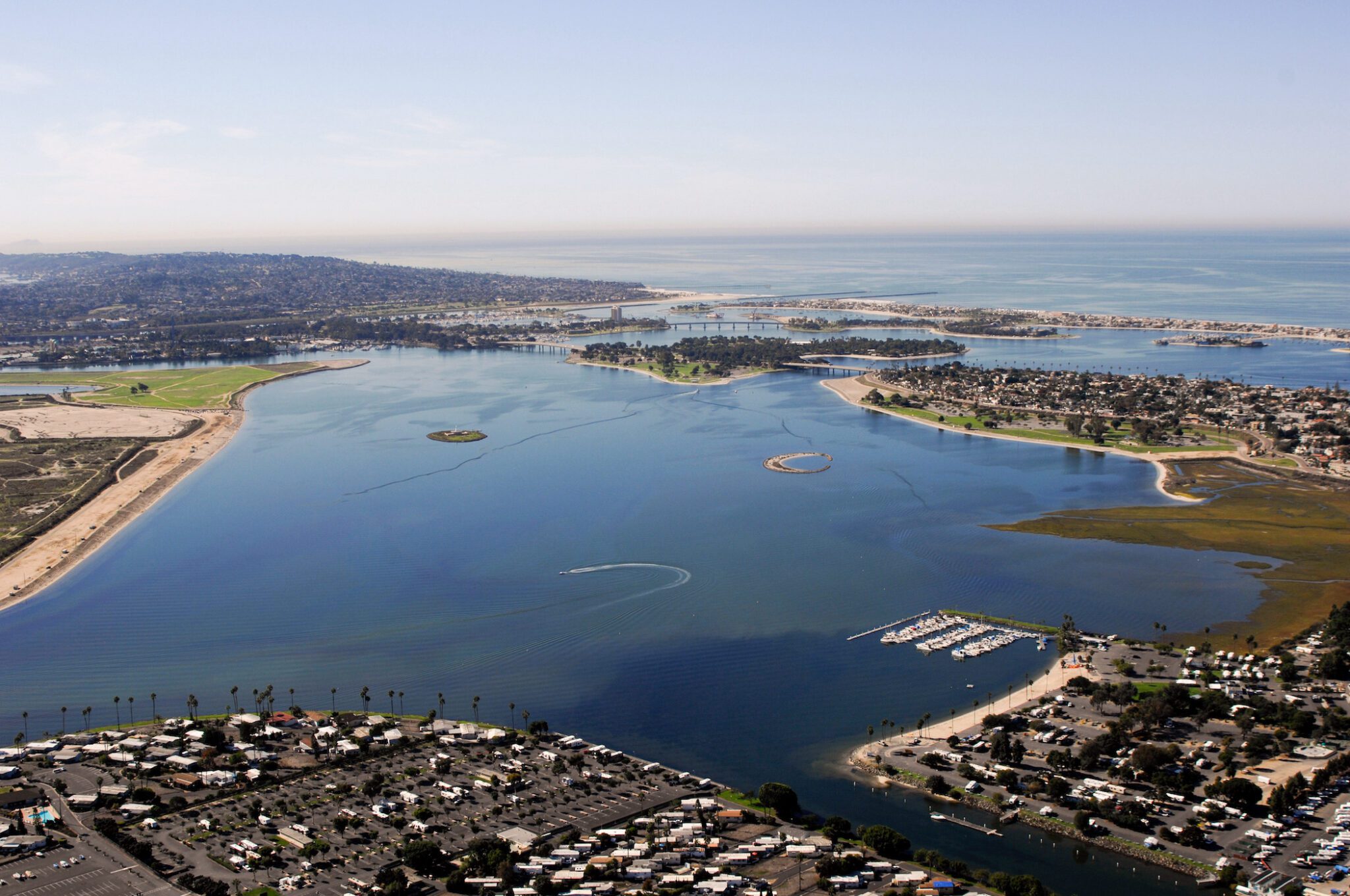 Sports Court w/ Basketball, Pickleball and Ping Pong
Paradise Point Resort,
Ski Beach and
the Barefoot Bar
Pacific Beach
Strand & Beach
Northern
Wildlife
Preserve
Kendall-
Frost
Marsh
Reserve
Campland Marina
& Water Sports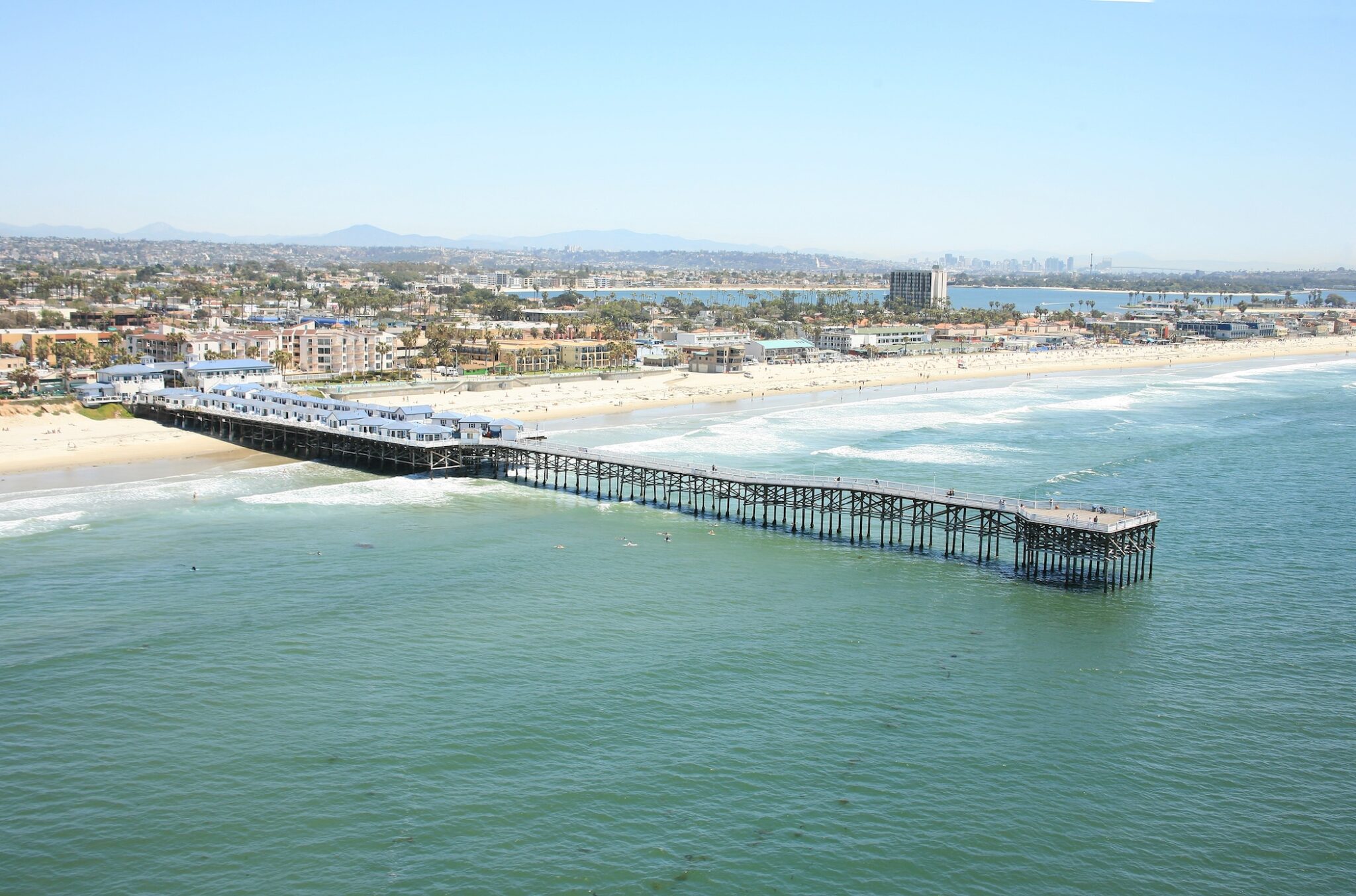 Pacific Beach
Welcome to the neighborhood. Pacific Beach offers restaurants and bars, shopping, recreation, and entertainment. From axe throwing and miniature golf, to day spas, Pacific Beach has lots to offer. Explore Mary Pier and the boardwalk with lots of dining and drinking establishments. There is something for everyone.