De Anza Cleanup and Improvement Project
In June 2019, the San Diego City Council approved the Short Term De Anza Cove Cleanup Project. Mission Bay RV Resort's management remains committed to moving forward with this project.
Project Benefits
Ensure a safer, healthier environment by cleaning up and removing 169 abandoned mobile homes, many of which contain asbestos. This cleanup effort is a win-win for both wildlife and people.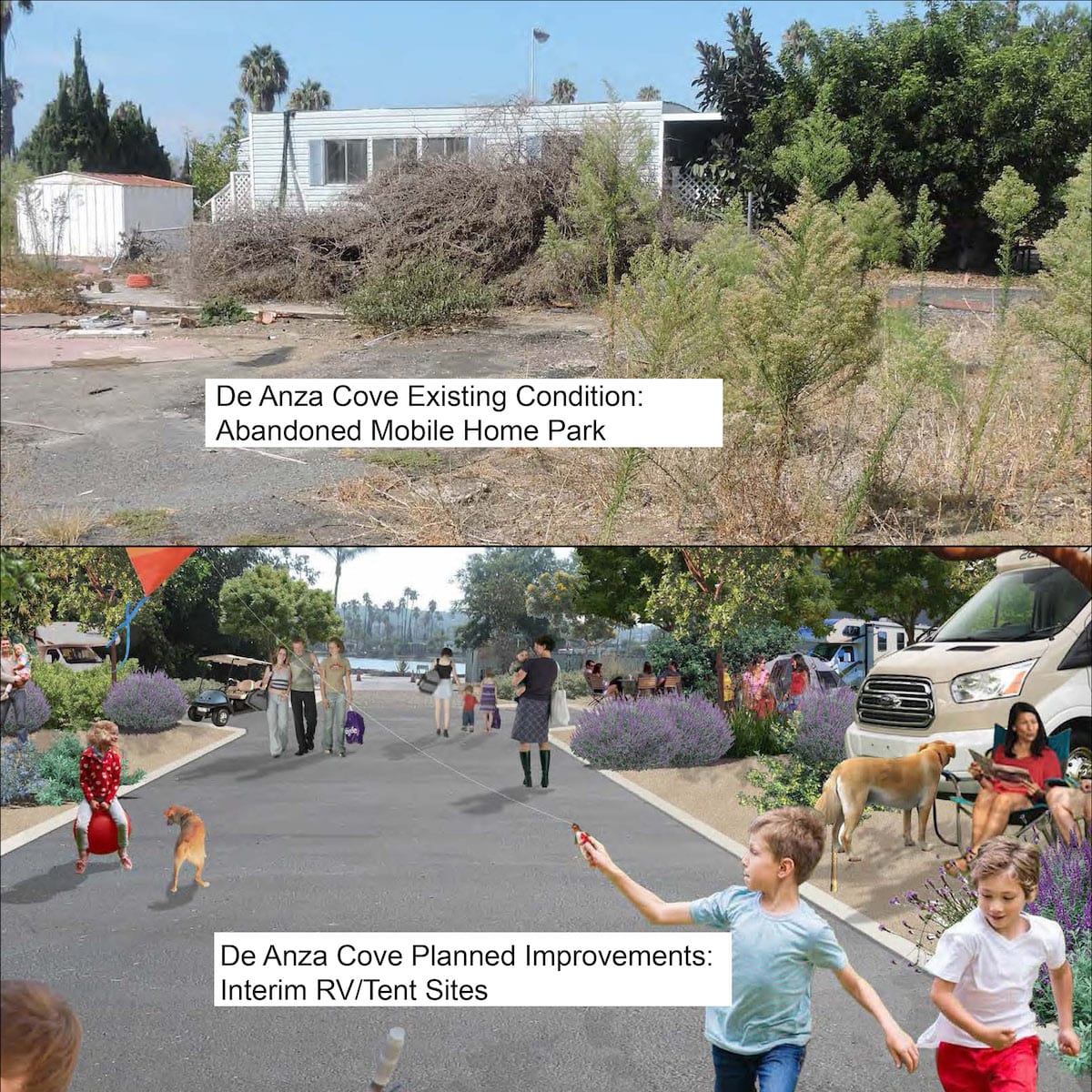 2.  Open coastal bike and pedestrian paths to expand opportunities for the public to connect with nature. The existing bike paths will be repaired, expanding the 19 miles of Mission Bay Park pathways. This will enhance opportunities for people to enjoy this part of the Bay, improving connectivity throughout the entire park.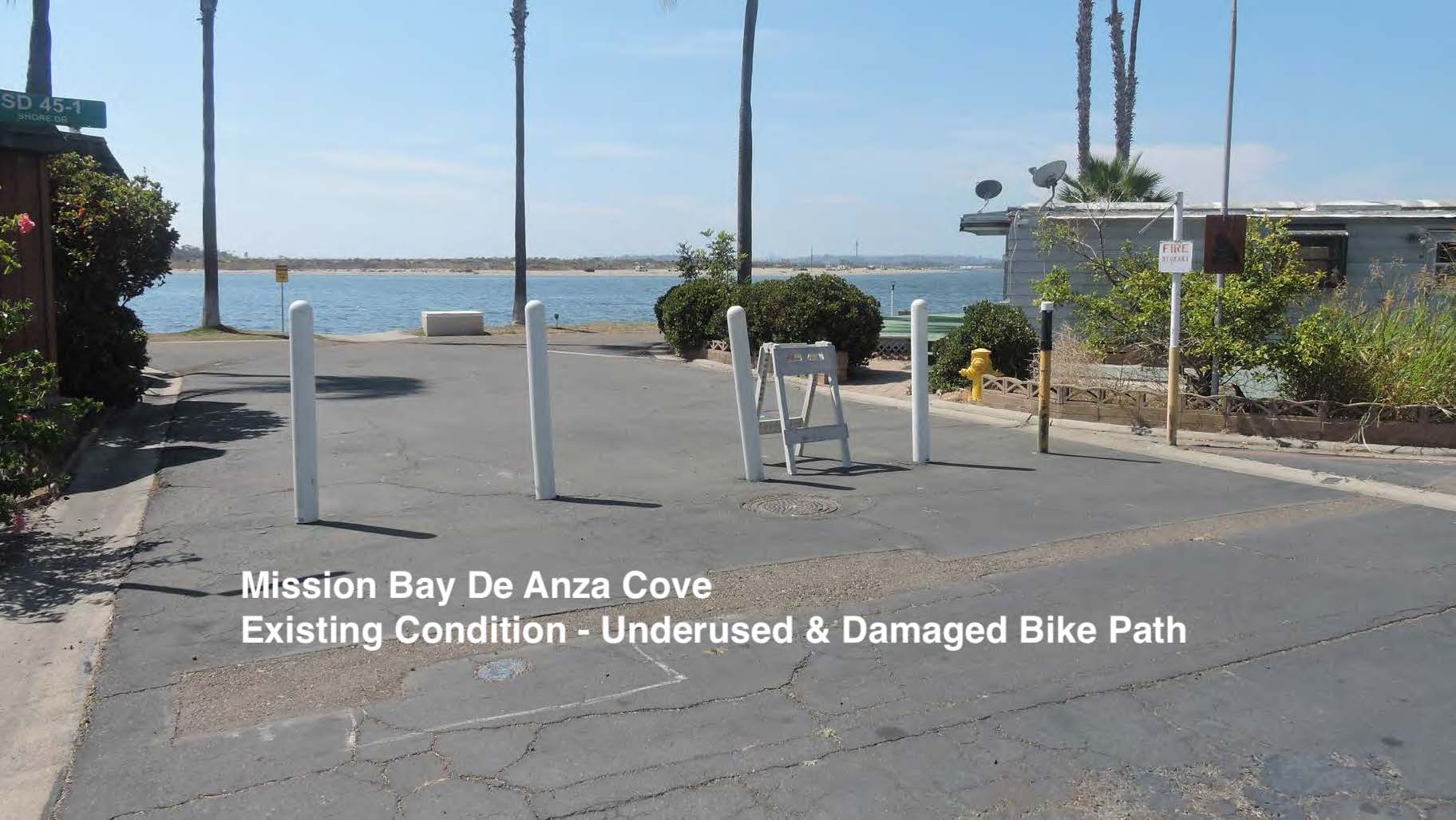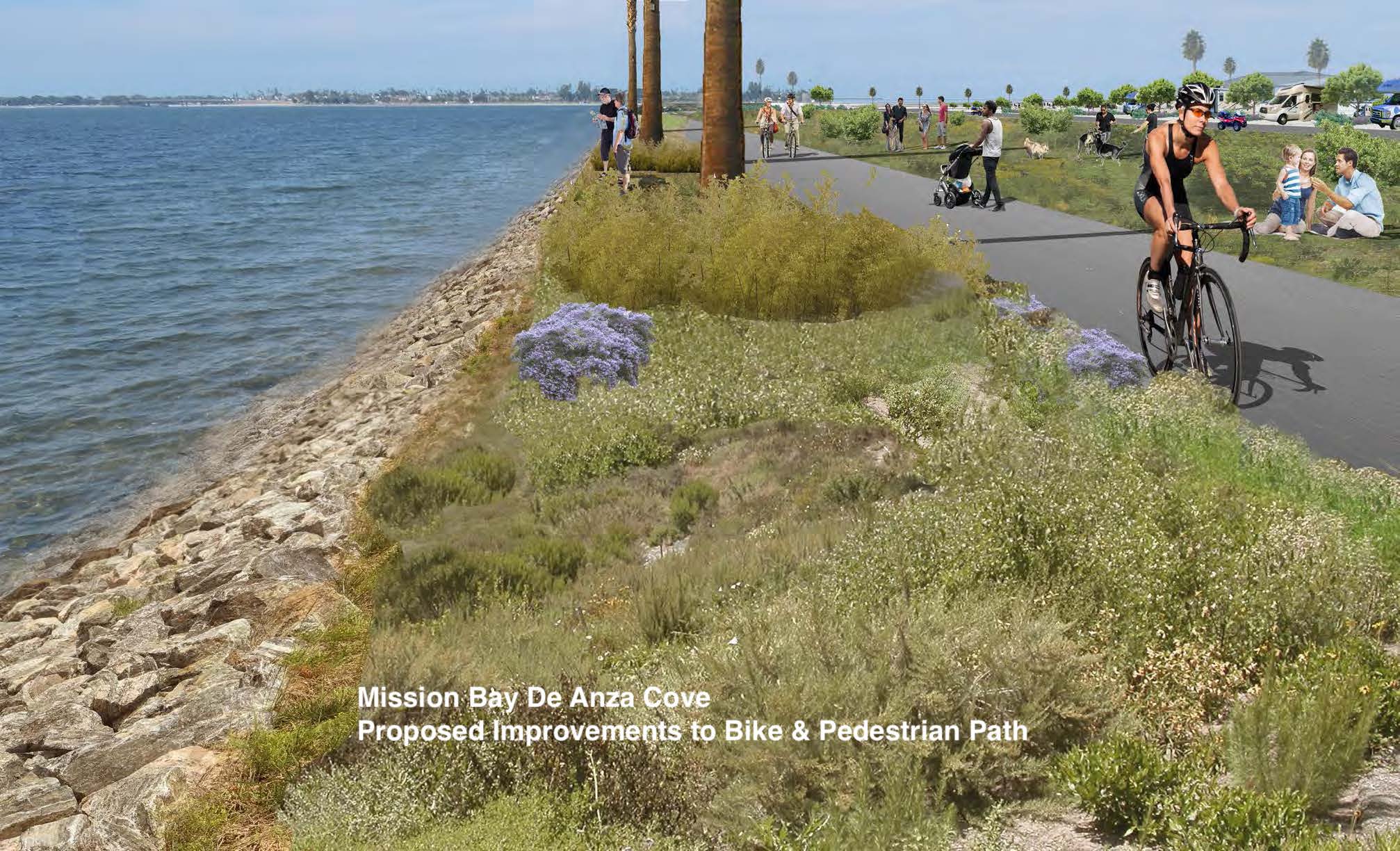 3.  Add 150 interim campsites for the public to enjoy affordable overnight accommodations. The campsites will utilize existing home spaces and utilities, efficiently repurposing existing infrastructure.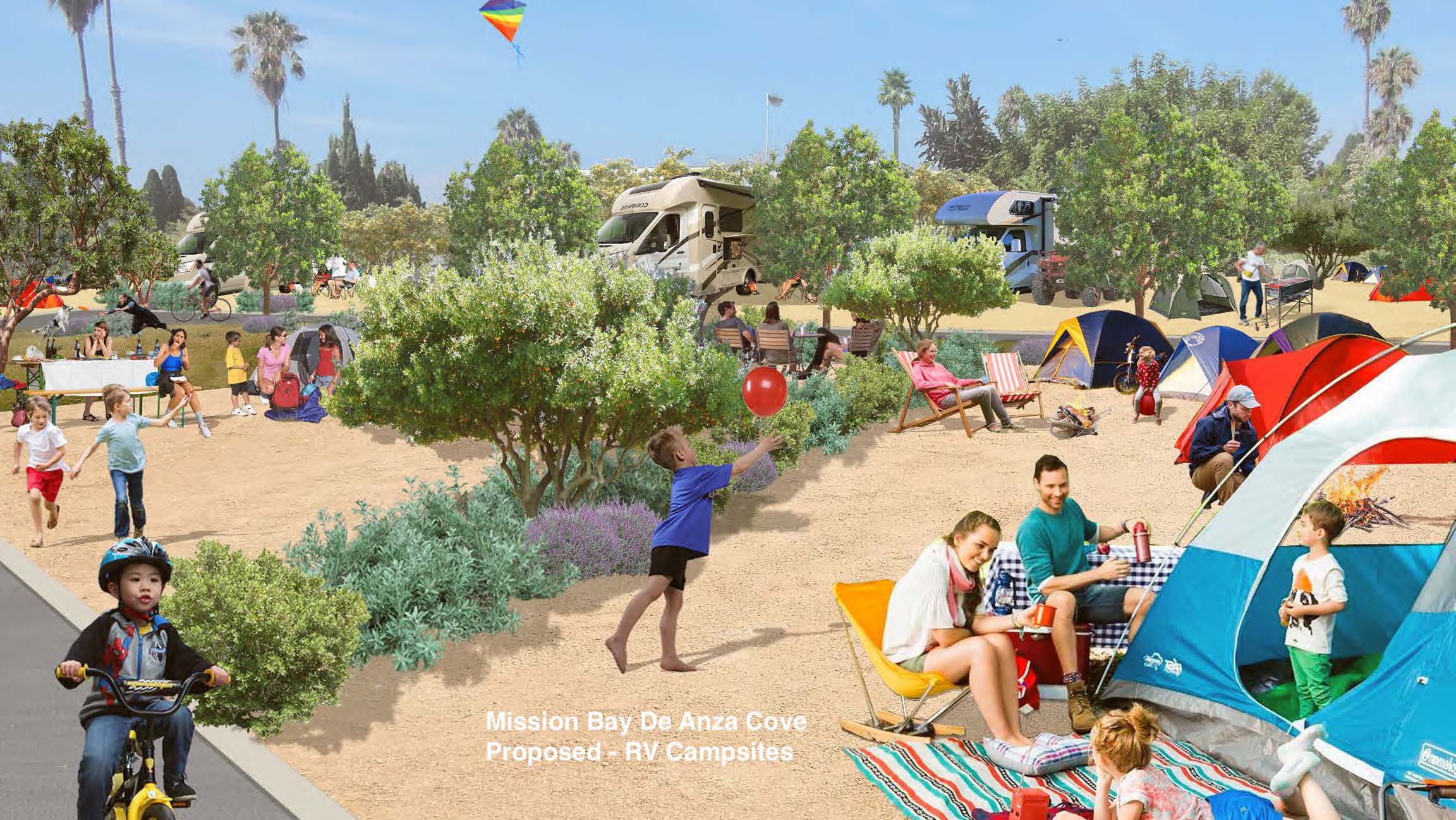 The project has received overwhelming support from city officials, community leaders, citizens, and visitors who care about making this beloved corner of Mission Bay safer, more accessible, and more environmentally secure.
Mission Bay RV Resort looks forward to continuing to work closely with the Coastal Commission staff to schedule a new hearing date as soon as possible. We are grateful for the overwhelming support we have received for the project from the public and supporters like Friends of Campland.
If you would like to join us in supporting the De Anza Cove Cleanup Project and receiving updates, including future plans, click here.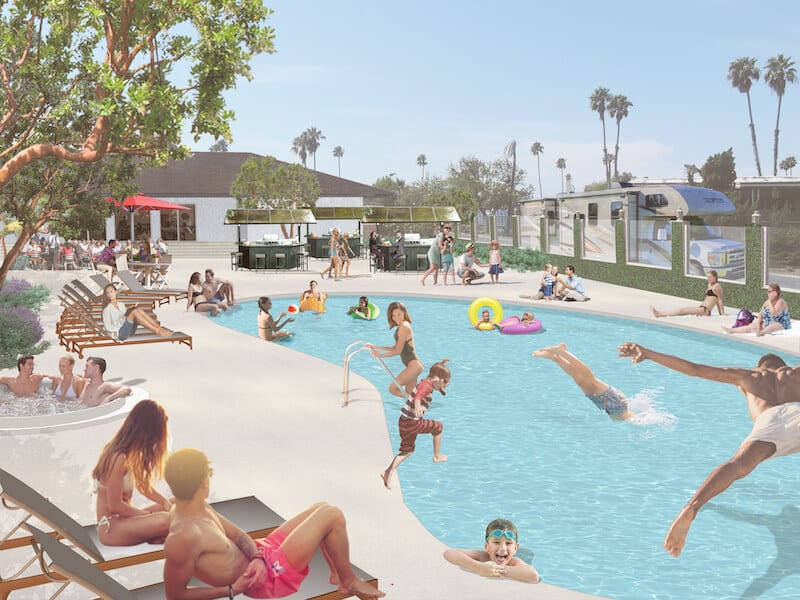 Coming Late Summer 2021 to Mission Bay RV Resort
We have received approval to proceed with repairing and reopening the clubhouse and swimming pool for guests of Mission Bay RV Resort! We look forward to adding these amenities to the resort.  We hope to have our grand opening in early the late summer, 2021.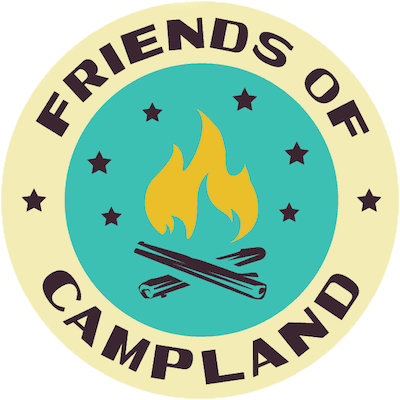 Join Friends of Campland
If you would like to help protect affordable waterfront camping on Mission Bay, please learn more by visiting FriendsofCampland.org. Membership is free.